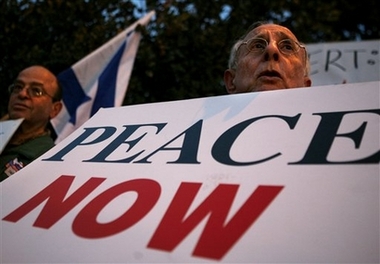 In a few hours I will once again be on a flight headed over the Atlantic ocean, but this time, my destination will be Jerusalem.
There is a war going on, yes. It has certainly been on my mind and heart constantly. Many have asked me if I am still going, and the answer is yes. I am also asked continually if I am afraid - I am not afraid. If I were afraid, I would think twice about going, because I don't ever want to live in fear. I believe very much in what I am going to learn about and work for, and that is what I am focused on. I don't think I could learn the things that I am going to learn anywhere else, and the fact that the conflict is raging even at the moment proves that much is needed to be understood. I believe that what is going on in Israel and Palestine is the heart of what is going on in the entire world. I feel enormously blessed to have the chance to learn about it first hand, and even more to have the chance to begin to work for peace. Moreover, events over the last few days have put much into perspective.
***
A few days ago, the members of the Jerusalem program had a meeting to discuss last minute logistics and safety concerns.
However, instead we received devastating news. The night before, one of the members of our program, Lauren Johnson, had passed away unexpectedly in her home in Denver. She was 22. Her death was a shock to everyone.
Yesterday I attended her memorial service. Though it was heartbreaking to mourn the fact that her life was cut so tragically short, I was utterly moved by the stories of her life and passions. Her passion was human rights, and there was evidence all over that she lived out her beliefs in every aspect of her life. Many of her loved ones told us how deeply excited she was to have the chance to go to Jerusalem and to work towards achieving the right to life and dignity for every person there, and to promote non-violence.
It is in her memory and to her legacy that I think all of us will dedicate our time and work there, and pray that in some way, that knowledge can be a comfort to her family and friends.
Her untimely death is also a reminder that we never know how much time we have. To me, it is a poignant reminder that each moment I have is a gift and each movement I take should be conscious and deliberate.
It is with this on my heart that I prepare to leave in a few hours for a country at war, yes - but also a place where the potential for change and reconciliation could literally change the entire world.